The Great Barrier Reef is the largest reef in the world, at 2,500 kilometers (1,553 miles). It is a complex of 2,900 reefs, and it is located of the coast of Queensland in Australia.
It brings in many tourists, although much of the reef is protected by the Great Barrier Reef Marine Park.
Environmental Threats
Edit
The Great Barrier Reef is in grave danger, and is currently overcoming many threats. Climate Change and overfishing are the biggest threats, but the smaller threats are oil spills and cyclones (or hurricanes). Another threat is the Crown-of-Thorns Starfish, which feeds on the coral at fast rates, and appear in large numbers.
The pollution there is also very dangerous, mostly coming from rivers leading to the oceans. The Great Barrier Reef Marine Park is undergoing many efforts to help the reef.
Inhabitants
Edit
Dugong
Leatherback Sea Turtle
Olive Ridley
Coral Trout
Crown-of-Thorns Starfish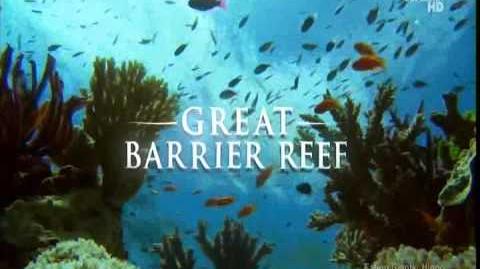 Ad blocker interference detected!
Wikia is a free-to-use site that makes money from advertising. We have a modified experience for viewers using ad blockers

Wikia is not accessible if you've made further modifications. Remove the custom ad blocker rule(s) and the page will load as expected.